Past Meetings Archive
Below is a summary of the meetings held during the 2018–19 year.
During 2018–19, the focus is on CAPITALS.
Wednesday, October 3, 2018, 6:30pm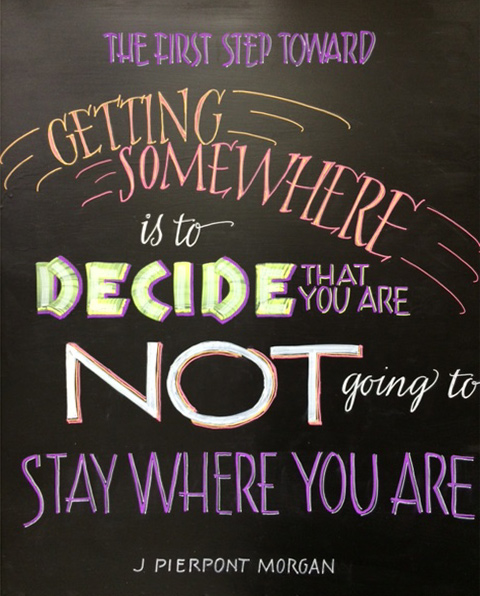 Drawn Capitals
Demo by Janice Gabel
We continued our study of capitals with a look at historical versals.
Wednesday, September 5, 2018, 6:30pm
Capital Structure – Beginning Caps
by Beth House
Beth House kicked off our year of study with pencil-drawn monoline Roman capital letters. Studying the skeletal 'backbones' of these majestic letterforms, whether as a beginning or advanced calligrapher, is time well spent. Beth supplied handouts with the building blocks for creating these letters so that we could trace and learn their classic shapes. Beth also demonstrated spacing for these beautiful letters.
Wednesday, August 1, 2018, 6:30pm
(Q&A in lobby 5pm; social time 6pm)
Presentation plus Show & Tell
by Elizabeth McKee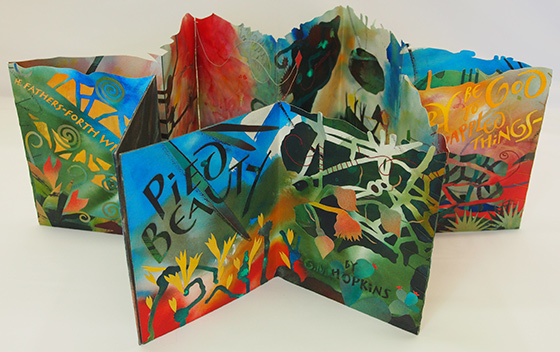 At our August meeting, Elizabeth McKee will give a talk about the process of creating two books with the text (in capitals) of Gerard Manley Hopkins' Pied Beauty. One was featured in Volume 13 #1 of Bound & Lettered and the other is included in this year's Annual Juried Issue of Letter Arts Review 32:1.
Certain to inspire us all, Elizabeth McKee will present a slide presentation about the creative process of creating her magnificent hand-illustrated, calligraphed and bound book entitled Pied Beauty. Contained within the folds of this colorful book are dancing capital letters that will surely stimulate calligraphic creative juices!
Members are also encouraged to bring projects and summer workshop 'show and tell' to share before Elizabeth's presentation, during 'break' time and after the presentation.
No supplies necessary for this program.
We have a fabulous line-up of programs in the works for year around the theme of "CAPITALS"! We'll be posting the full year of program descriptions over the summer.
For new members, our next Zero Class for Absolute Beginners(!) will be held in September (date TBC). The September & October programs require only pencil and paper, so don't panic!
Our next newsletter will be released at the August meeting, along with the latest Directory. So if you haven't renewed yet, please do so ASAP! We look forward to welcoming you back!