Gallery
Below are just a few calligraphy samples from our talented members: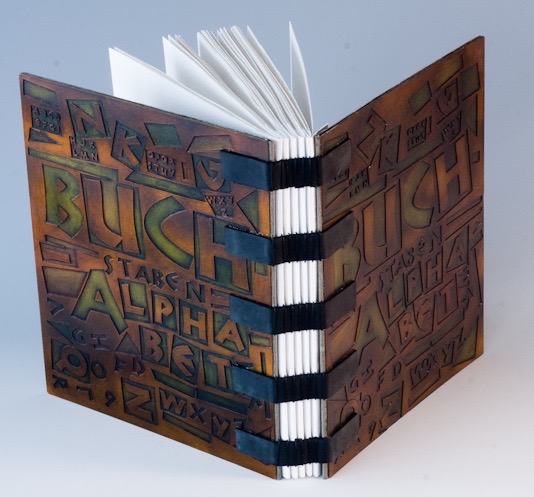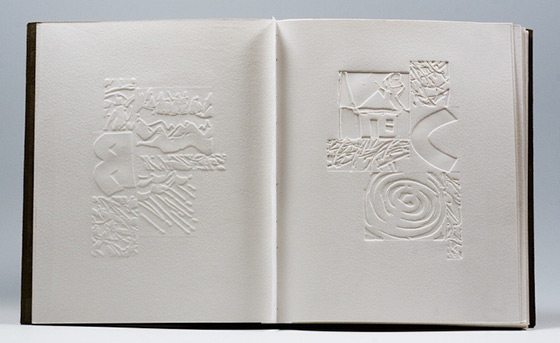 Louise Grunewald – Buchstaben (German for" letters"), dedicated to Rudolf Koch. "This book features blind embossed letters and illustrations. The Neuland is my own version of Koch's typeface, done first with a flat brush on paper, then scanned into the computer to make into transparencies to expose in the Solarplate technique. The covers are "antiqued" Solarplates that were colored with printer's ink."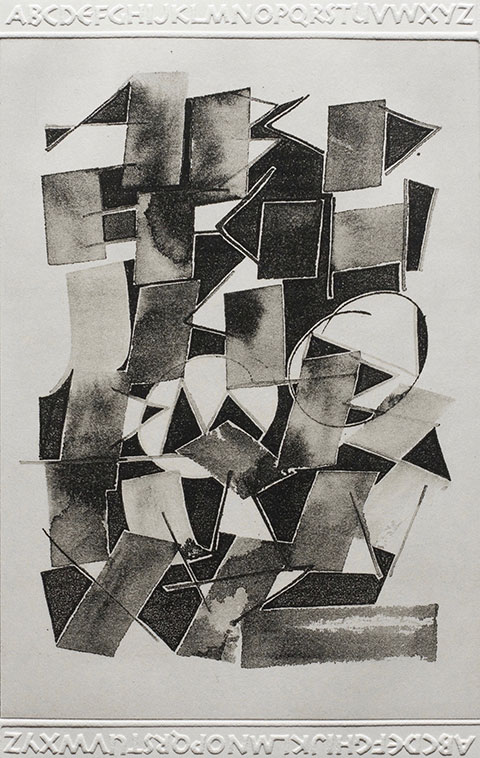 Louise Grunewald – From A to Z. Solarplate etching (intaglio) with embossed Neuland letters. "The original for the black and white part was done on paper and then made into a transparency for exposure onto a Solarplate. The embossed parts are more of my Neuland letters at a different size on two separate plates. The three plates were placed carefully on the press." (Click image above for larger version.)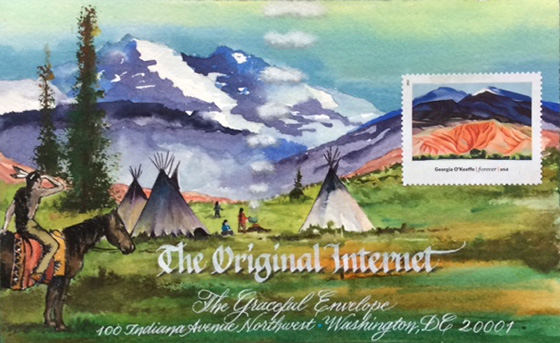 Julie Gray – 2016 Graceful Envelope (see info to the right)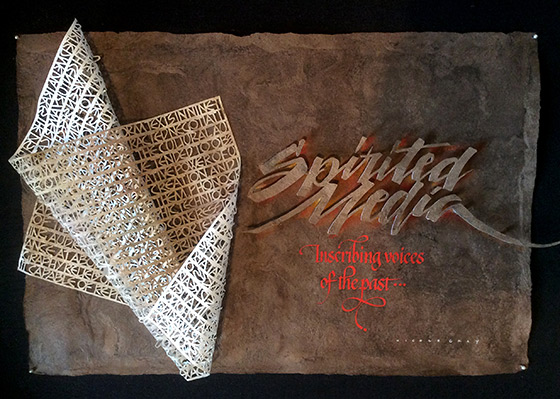 Julie Gray – Best of Show, New Mexico State Fair 2015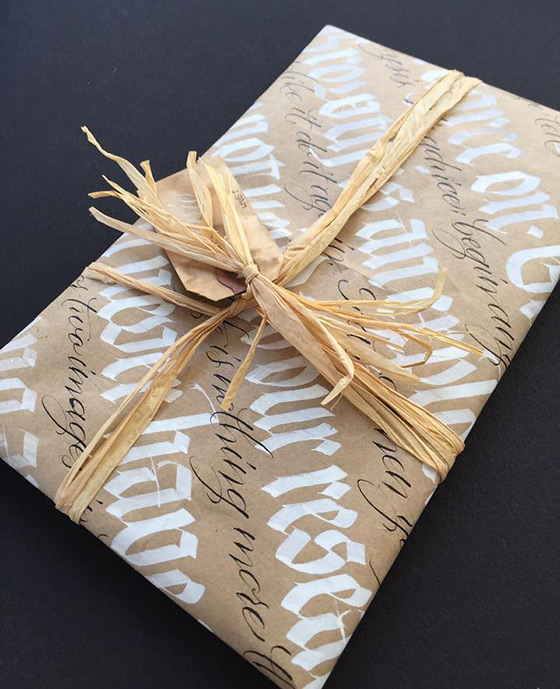 Pat Vizzini – wrapping paper (ink, gouache, craft paper). Pat's calligraphy is featured in the Paper & Ink Arts blog – see Customer Showcase (May 2015).

Pat Vizzini – embossing and watercolor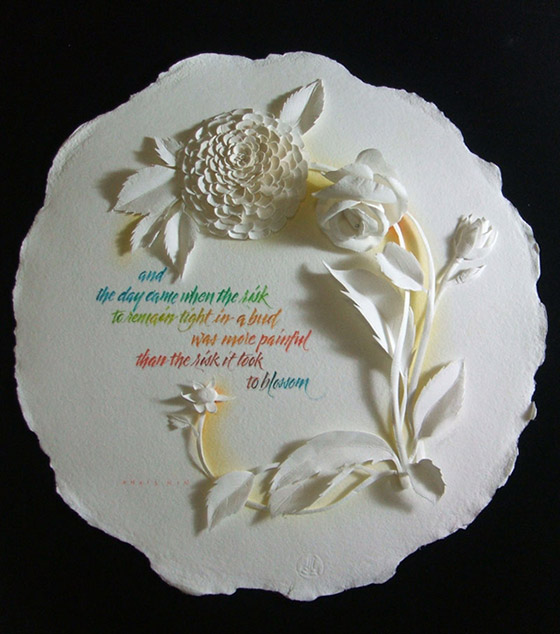 Julie Gray – paper sculpture and watercolor brush lettering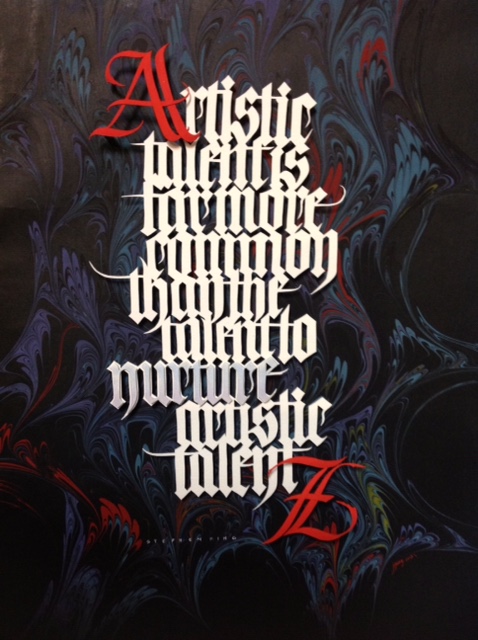 Julie Gray – paper sculpture
Catherine Hogan – watercolor and calligraphy in sumi ink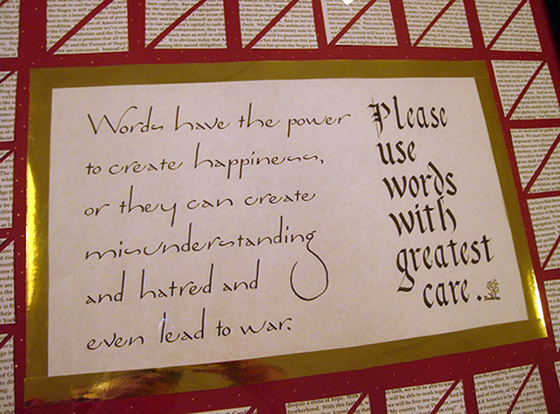 Donna Fastle – Sumi ink calligraphy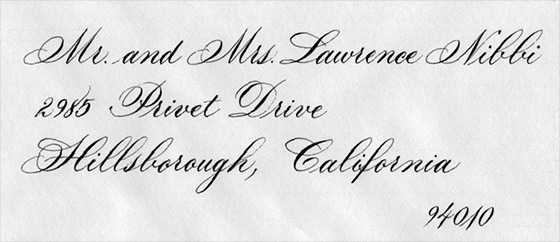 Bill Kemp – Copperplate envelope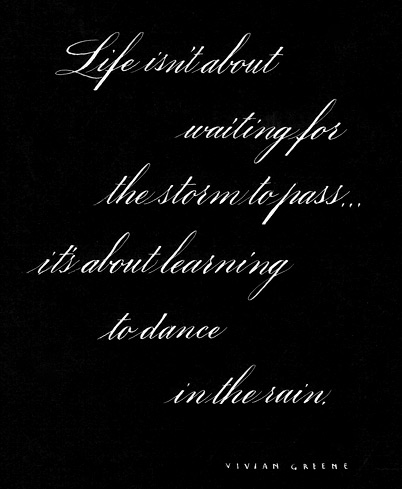 Pat Vizzini – example of Copperplate calligraphy
Julie Gray – paper sculpture and calligraphy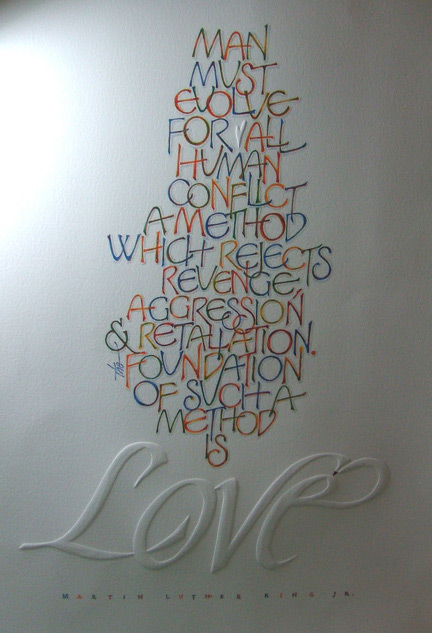 Julie Gray – embossing and color pencil
Julie Gray – brush lettering and color pencil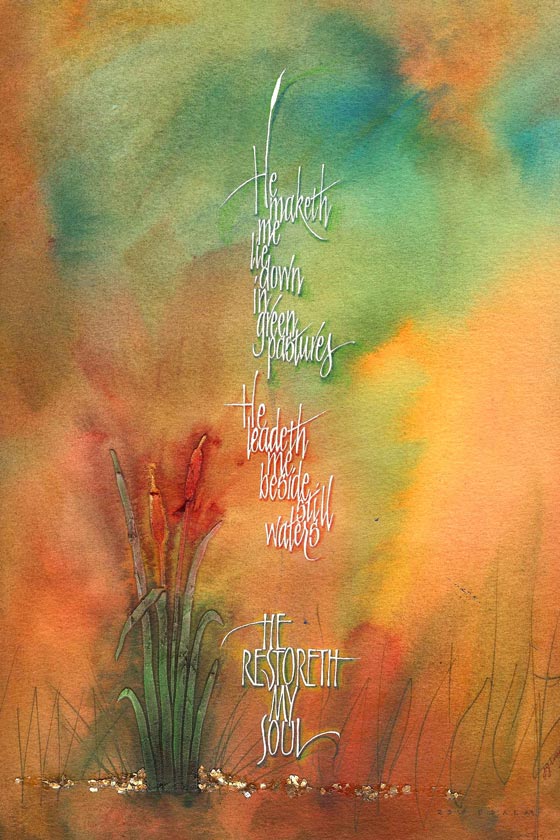 Julie Gray – watercolor and calligraphy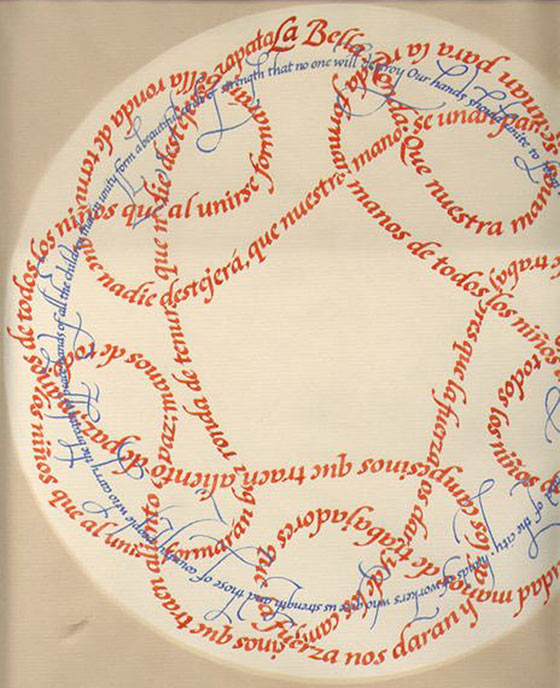 Kathy Chilton – Gouache calligraphy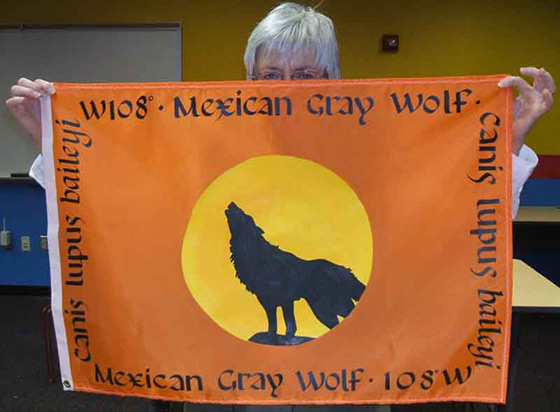 Pat Vizzini – calligraphy on flag