Past Workshops
Lettering in 3D!
Workshop with Julie Gray
January 23 & 24, 2016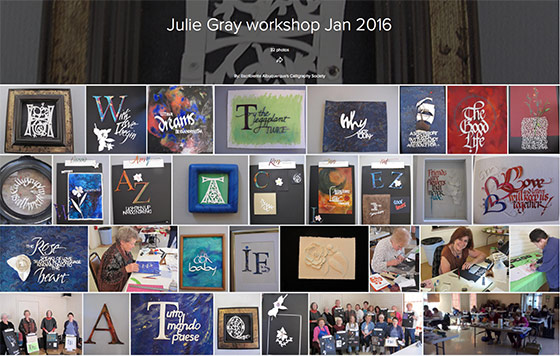 In this fabulous workshop, Julie Gray helped us move our calligraphy into a new dimension! Paper sculpture combines nicely with calligraphy to extend our artistic endeavors to a whole new level.
We each made our favorite letter based on the alphabet from the Golden Bible, late 15th century. Then lettered, designed and cut out a word or quotation, and mounted it on different levels as required.
Gallery from Julie Gray below: